PRODUCT DESIGN & LAUNCH COLLABORATION PROJECT WITH IMPUMELELO
LAUNCHED AT INSPIRE 2015
SHOWCASED AT HANDMADE CONTEMPORARY 2015
SHOWCASED 100% DESIGN SA 2016
THE DESIGN PROCESS
We were approached by Rowan Mardghum (the design director at Impumelelo) to design a new sofa. This was a mammoth design project for something we had no previous knowledge of, within an extremely tight deadline (seven weeks - that's research, design, prototyping & production time). We had a smattering of 'general' knowledge regarding soft seating - and general knowledge won't get you far. Below is the 2nd working prototype launched at INSPIRE 2015.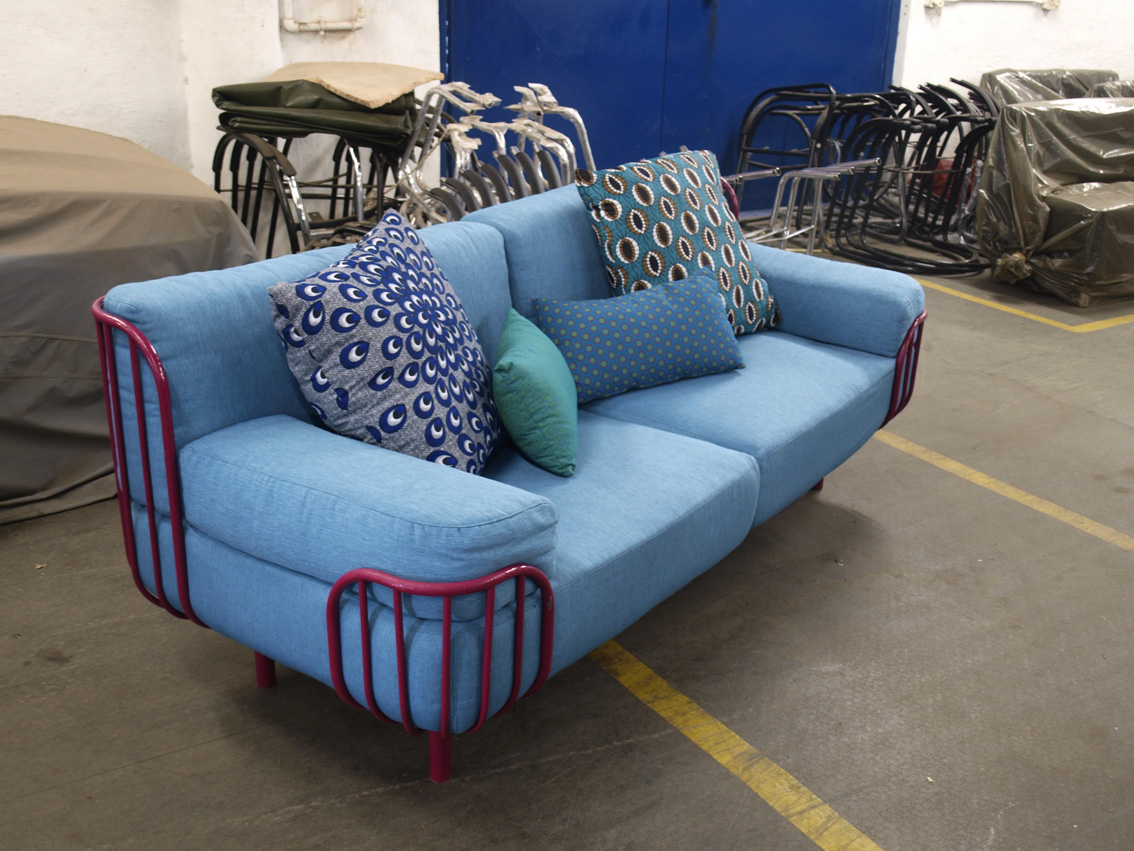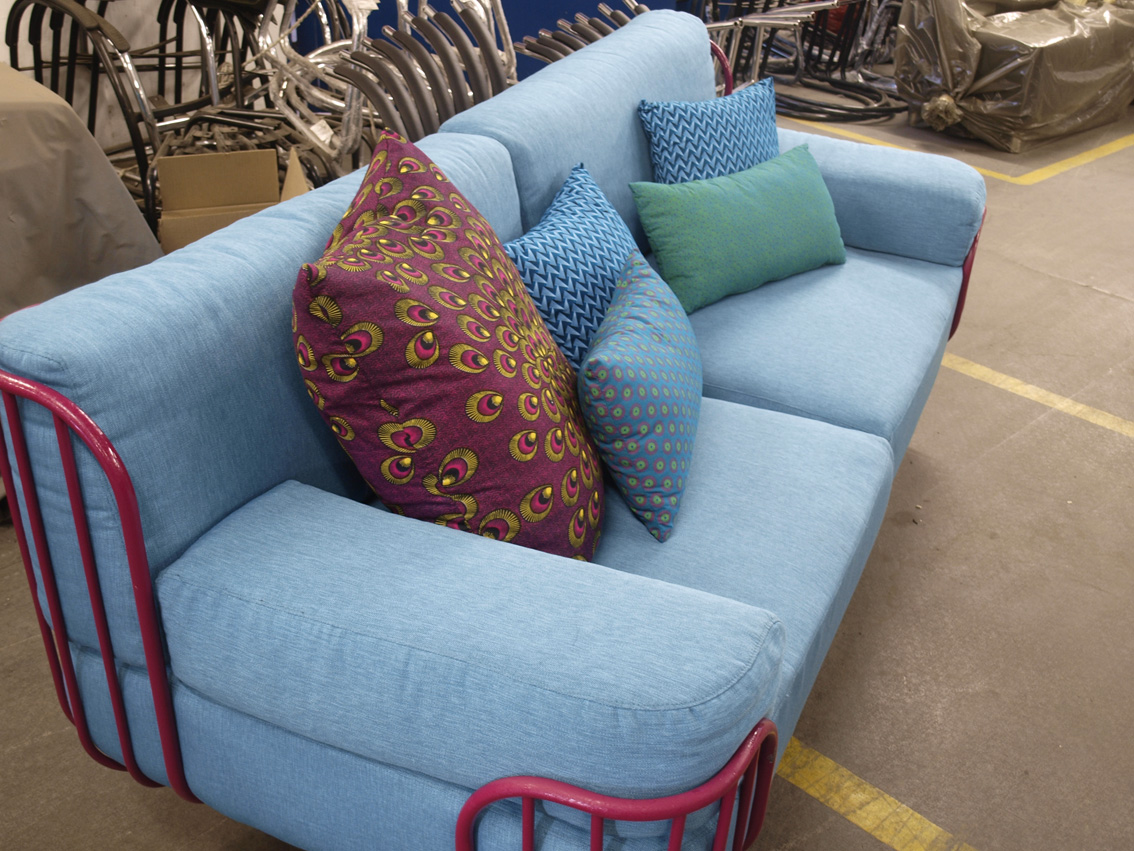 THE BRIEF
We had a week to research the hell out of 'soft seating' and come up with our own brief. We presented the results of this intense foray into the world of sofa's (images below) to IMPUMELELO regarding the parameters on how we were going to approach the project.
CONCEPT PRESENTATION
We had a number of design routes - which we narrowed down to two options. Upon presentation of these two routes we all decided to go with the less 'crazy' route. The design studio was/is covered in many MANY photo's & sketches upon sketches of sofas. So many. And some phenomenal design studio's.
WORK IN PROGRESS
These are some of the photo's that were taken during the making process - Olivia & Rowan doing their thing. These were the 2nd working prototypes built in the MAKERS OF STUFF workshop.